After I had enough of the ants and the communication problems arisen with the fish swimming in an aquarium in the garden, it was time for me to leave Sigiriya and continue my travels towards the south. 70kms and half a day later I arrived in Kandy.
Kandy lies roughly in the middle of Sri Lanka. It's a gateway between west and east or north and south. It's a big tourist hub as all the trains and buses stop there. For the first evening I randomly booked a cheap hostel room because I had no idea for how long I would stay in the city or what neighbourhood I should choose as my base. I loved the city so much that I stayed for 4 nights and I even returned a few days later. I will get back to that. Kandy is a mid sized city and a rather hilly one as it lies at the foot of several mountain chains. The artificial lake, which wasn't popular at the time when it was created, today has become one of the most visited places and attracts a lot of funky birds. I like a city straight away if it has any sort of natural water. Being it a lake or a river. Sitting at its bank and gazing into nothingness makes me wonder how small I am. No. Wait. That happens when I stare at the stars. Anyways, I just like it. It becomes even better if I can do the same in a bar with cold beer in my hand.
My accommodation was so shit, no surprise there, that it wasn't even on the map. Google Maps was completely off. After half an hour of going in circles I stopped at a place with loads of tuktuk drivers and asked them if they knew where the place was. Obviously, they didn't know but since we are in Sri Lanka they would do anything necessary to help me. Even write an email to Google to update their maps. We didn't go that far but fortunately they had their wits about them and a phone in hand to call the hostel. Once they found out the location they tried to explain it to me. I understood every word they said but I just could not put them in the right order to make a sentence out of it. 'Guys, here is my tuktuk. You drive, take me there' – I said. 'No, sir, you drive.' Then one of them hopped in and sat on the back seat and told me to drive. It's usually the other way around. We drove for a couple of minutes then we turned left onto a street of which I wasn't even sure if it was a street or not. It looked like an abandoned driveway to a garage. Once we realized, we could notget any further with the tuktuk we continued our journey on foot. After 5mins and 40 step steps I finally arrived to my destination. Naturally, I gave him some money for his help. So technically I paid a driver to take me to a place with my tuktuk which I drove. Something I never thought I would do.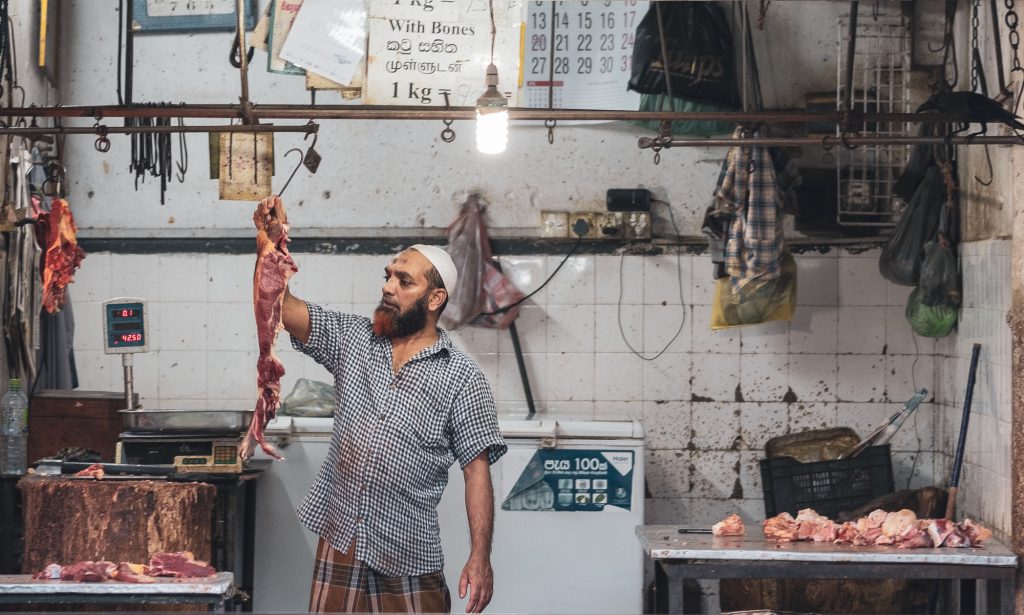 After spending just under 3 seconds in my room I decided immediately that in the future I would never ever book a room which costs less than $10. According to the listing the room had a balcony with a view, a private bathroom and aircon/fan. The room itself was Ok. It had four walls and a ceiling. That's it. The mosquito net, again, was taken away after the photo shoot. The balcony was so tiny I couldn't stand on it and it had a magnificent view of another derelict house which stood 5 meters away. There were 5 or 6 toilets in a corridor each numbered corresponding to each rooms. I don't think anyone gave a shit about it. Pun intended. The bathroom was at the end of the corridor and I'm 100% sure they took the design ideas from a special issue of an interior magazine called 'Prison bathrooms'. One huge room equipped with 6 shower heads but no separating walls whatsoever. Buckets and mops all over the flower just to make the room cosier. And even the door could not be locked. Only from the outside. Really handy. I didn't use it. Not once. I only used it to wash my hands as there wasn't any tap in the toilet. Why would there be?
Zandi had some advice about what to see and do in Kandy as they had already been there. They recommended some nice hipster sort of cafes and pubs and emphasised not to go to the Tooth Temple. Its name already sounds pretty weird. So I walked back to Bip Bop and drove into the centre. After half an hour searching for a parking space it became clear that I wouldn't use Bip Bop in this city that much as finding a parking space proved to be difficult. There is just no place in this city to park anywhere. Neither regularly nor irregularly. The only place where I could park was around the temple for which I had to pay. Not much but still it wasn't free. But I was in for luck. I found one place just right in front of the cafe I was about to visit. I triumphantly parked Bip Bop and ordered a flat white. As I found out later that place and a few more spots around were reserved for the tuktuk drivers so they can park there for free and pick up customers. Since I was a tuktuk driver I could park there for free too! And every time I drove there I could always find space for Bip Bop. Nice!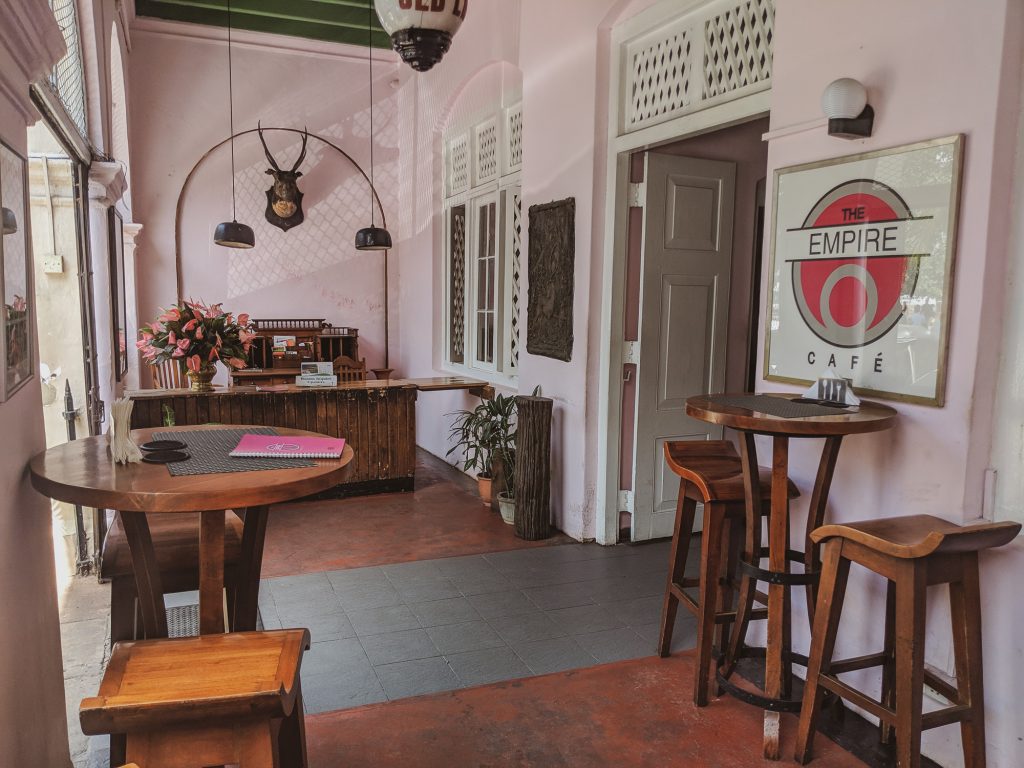 Once I finished my coffee I walked around in the area a bit. Kandy has only one centre which is around the lake and the Tooth Temple. And kinda that's it. As Kandy is like any other big city it has a market with a busy bus station so it was an obvious choice to go there. As expected, I was overwhelmed with the noise and the never-ending crowd. You could buy fruits, veg and spices and you could find some shops selling clothing too. No building material this time. And I could only see locals there. Not many tourists luckily. And I managed to find the meat and fish market. It wasn't hard as I only had to follow the smell and the crows. I still don't really understand how anyone could buy anything there. Huge piles of raw meat and fish layered on top of a not so clean surface. Half-naked meat vendors cutting up meat with huge knives while crows and flies fly by. Dogs and other creatures lingering around just to make it even better. And that smell. I felt as if I was breathing through a dead whale which had been put on my head. I guess after an hour the smell would have been acceptable but I couldn't last that long. But I'm pretty sure I get to eat those fish every night at the nearby restaurants.
Since I was there I took a couple of photos trying to capture the vibe of the place. Just before I was about to throw up I left to eat and drink something. I found a nice fruit bar nearby where I ordered a mango juice. Of course, I managed to pick the only fruit they didn't have in stock. So instead they recommended the watermelon juice. But hold on! They didn't have any watermelon either. No problem. The guy left the shop, went across the street and bought some watermelon from a merchant. What? He came back and made a juice out of the melon he just bought. Everything made sense. No need to store any fruit if your shop is right opposite a market. After I had my freshly squeezed drink I asked for another one. But this time I ordered a lime juice. Same thing happened. The guy left, brought a few limes back and made me a drink on the spot. Ingenious. But then why couldn't he get any mango? I'm pretty sure someone sells mango at the market. Maybe it was too far to get one. I guess If I'd ordered gin he would have bought a bag of potatoes and begun to ferment it right in front of me. Yes, that's right. Gin is basically vodka. Flavoured vodka.
After we befriended each other on FB and took some selfies I left the market to find a quieter neighbourhood. Naturally, I cannot walk on the street without random people asking me random questions or selling random stuff. Some was selling gold, some knew the best lodging in town and others were selling weed and hash. I don't need any of them so I just smiled and kept walking. To where or why? I don't know. That's my usual answer. Which throws them off the rails. They just don't understand why I don't want to go somewhere or how come I don't know where I am going. I'm constantly asked the same question: Where are you going Sir? Accommodation Sir? Hungry Sir? I really don't know. I'm just wandering around in the city without any plan. Nothing. But where do you go Sir? Nowhere really. They just can't process it. And it reminds me of something I read about the difference between a tourist and a traveller: The tourist never knows where he is but always knows where he is going. While the traveller always knows where he is but never knows where he is going. Based on that I am the latter. I came up with a neat trick to discourage further hassling. I just tell them whatever they want to hear. I stay in the Grand Hotel and I'm heading to X city tomorrow. I'll have lunch at Y place. Even if they don't know these places they leave me alone as they think I'm all set and I don't need anything. Simples.
I managed to get a better room on the hillside with private bathroom and a proper balcony with an actual view. Specifically, it was larger than my 2 bed flat back in London. But it was worth every rupee. I especially loved the balcony. It was a such a great feeling to return home after a long night of drinking and have a final beer on the balcony while gazing at the stars. Ah, yes, here it comes. How small we are in the universe… It was also nice to fight for the last cashew nuts with the monkeys. Seriously! One morning a naughty baboon stole a bag full of cashew nuts. But I let him have it. Again. He walked all the way up to the second floor past me by like 5 inches hopped onto my table and quickly snapped my nuts. It was one of the best accommodations I had so far.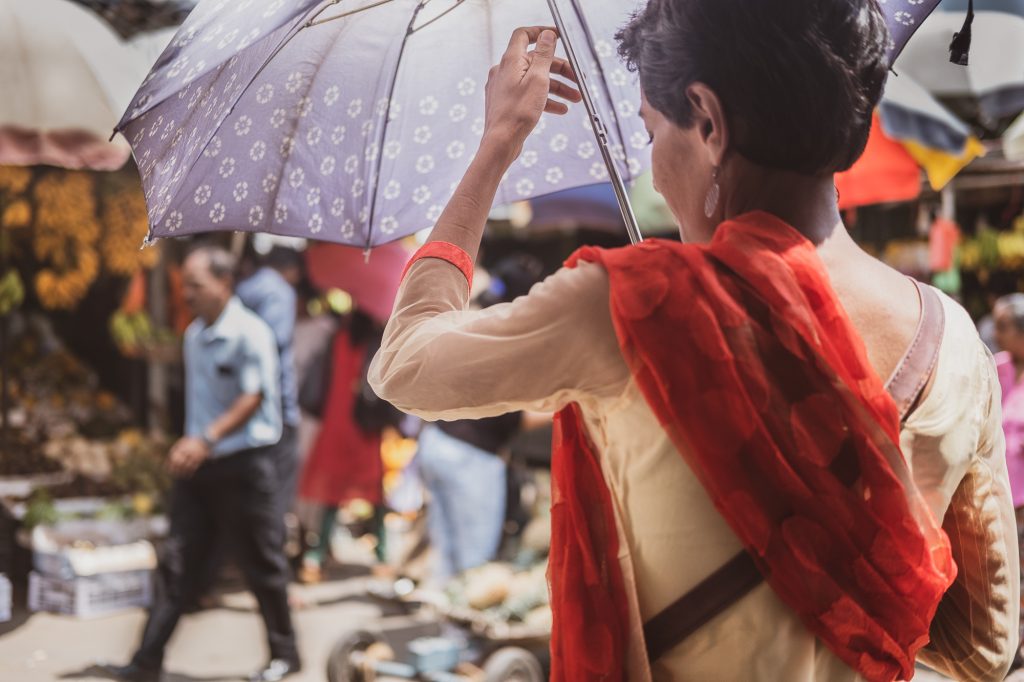 I spent my evening, or I should say, every evening at the infamous Slightly Chilled Lounge which sits on a little hill above Kandy so the view is beyond fabulous. It was again recommended by Zandi not just because it is a great bar but that is where they saw my 'future self'. I just had to see what I would I look like in 10 years from now. Well, I definitely wouldn't have more hair but I would be alive, which is a good start. But the resemblance is more with the place rather than with the owner. Michael, who owns and runs the bar is from London. He travelled a lot and lived in Hong Kong, Singapore and Taiwan. He also spent considerable time in Sri Lanka and fell in love with the country. Then he saw a business opportunity and bought this bar. He is also the DJ with a huge vinyl collection and plays really nice electro tunes. His Chinese wife helps run the bar and her brother is the chef hence the Chinese menu. Family business. Perfect. I can really identify with this. I could really see myself in this kind of environment. And if everything goes well I might have some work in Singapore in the near future… So… I might be this guy in 10 years time.
The other addition to this already welcoming place was the two dogs. I'm more of a cat person though. I only saw one of them but I was told there are definitely two. The one I saw was always sleeping next to a staircase. Just in front of it to be precise. The dog and the steps are both dark brown. It's a bit hard not to step on the dog instead of the stairs. Especially when being a little bit tipsy…
So Slightly Chilled became my regular place. I became a regular. Every night I was sitting at the same table, drinking the same amount of gin and tonic and I was always greeted with big smiles and handshakes by the staff. I spent so much time there that when I didn't turn up for 3 days the staff anxiously asked where I was? I found a nice but not so calm place to write my blog and fine tune my photos. I became such a part of the place that one night a customer asked me if I was the owner as I clearly knew my way around and everybody knew me. I even requested a few tracks from the DJ. I told him that it wasn't my place (Yet…) But it really felt good. The music was to my liking, the food was really tasty too and the staff were friendly. So, yeah. Felt like my second home. Actually, I don't have any home yet so I guess that was my home.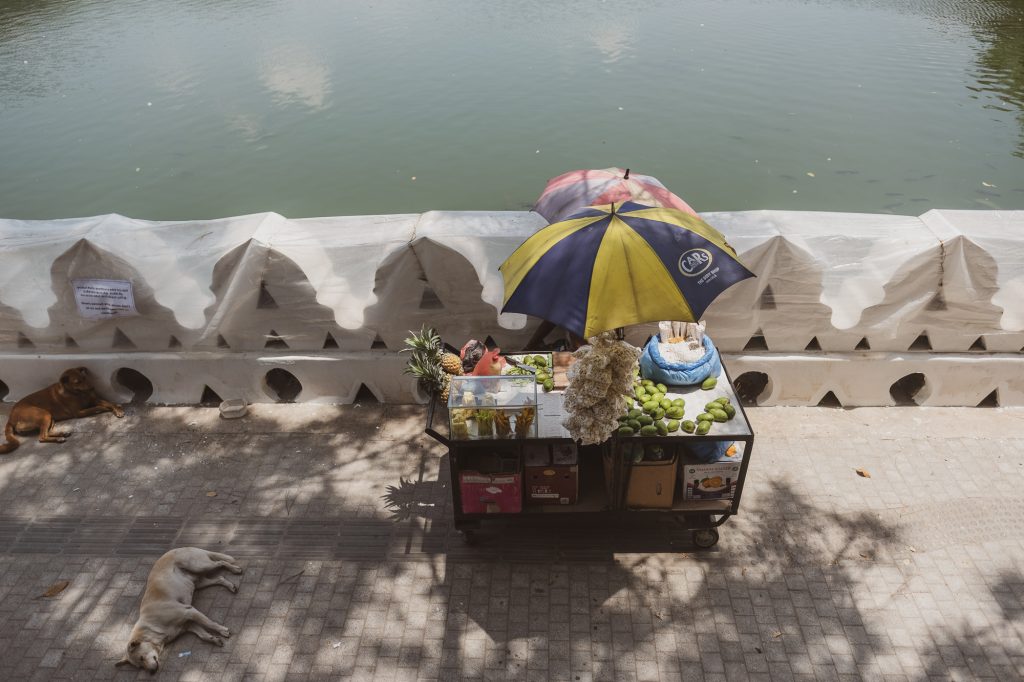 One night, still at the Slightly Chilled, I bumped into two local guys. One of them asked for a cigarette and later he invited me to their table. They were friends for decades but hardly ever meet as one of them lived in Colombo. They were both video editors. Which was a good surprise as I could ask about the local market. Also one of them lived in Norway, married to and later divorced from a Norwegian girl and he returned to his home country. They were really nice and intelligent people and most importantly I could finally have a proper conversation with local people as their English was exceptional. After a few beers and an hour long conversation they invited me to join them for dinner at a local place. Never say never so I tagged along. And we had a really interesting conversation. I mean I was listening most of the time but for me it was an eye opener chat. I got to see Sri Lanka through their eyes. Now I know a bit more about how the locals really live, more about the politics, the government and bit about the civil war. I know it's only one side of the story but it's still better than just to see a country as a tourist. Anyways, I'll write more about these in a separate post as I'd like to keep that topic together with my thoughts as well.
In the next post I'll write about the Tooth Temple which I accidentally visited ignoring all advice and why I was chased by 40 kids in a botanical park.

Food, drinks and party